A Challenge:Working with Non-traditional Male College Students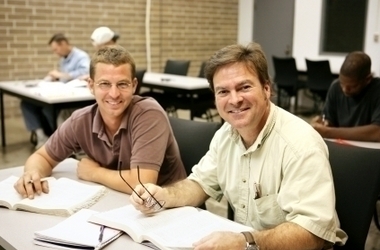 According to the statistics released by the National Student Clearinghouse http://www.studentclearinghouse.org/about/media_center/press_releases/files/release_2012-04-19.pdf over 38% of college students in the US are over the age of 25. If you looked at the research being published in the student affairs literature, however, you might guess that this number is much lower. In every area that can be studied, nontraditional aged students are being overlooked and ignored. The study of Men and Masculinities on college campuses is no different. In an effort to prepare to lead a conversation on non-traditionally aged male students for the drive-in conference "Today's College Man" at MIT in November of last year, I decided to do a search of the student affairs literature on non traditionally aged or adult college males. I came up empty handed. A plea to my more experienced colleagues within the MMKC for resources also left me with little to nothing. At the conference I asked Dr. Michael Kimmel, a highly regarded expert in the areas of men and masculinities, about working with non- traditionally aged males on our campuses. His advice was to utilize them as mentors.
What if not all of them are ready to be mentors? What are we doing to foster growth and development in our older male students? Are we prepared to engage the life-long learners on our campuses in our programs and services in the same way we do in the classroom? As the demographics of college students continues to change, the student affairs profession needs to change with it. We need to be adjusting to the needs of the students attending our institutions now and preparing for the needs of the students that will be enrolling in the future. I'm putting this challenge out to my colleagues in NASPA and specifically the Men and Masculinities KC to think about what you can do to engage non-traditionally aged men on your campuses, develop programs and opportunities for them to grow and develop, and then to share your challenges and successes with us. I'm also asking you to lobby NASPA and other professional associations to actively promote scholarship and professional development opportunities to help us better understand the needs of these men and what we can do to best serve them. They need us as much as any other student does. Are you up for the challenge?
Written by Shane Long. Shane is the Region 1 MMKC Rep and Director of Student Development at Southern Maine Community College.Shane can be reached at slong@smccme.edu